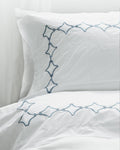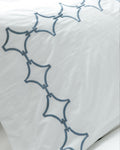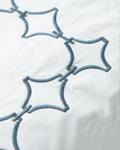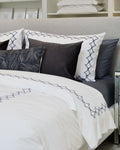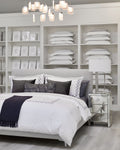 Nuovo Embroidery Fog
$369 – $1,149 CAD – $0 CAD

Up to 0% off

$369 – $1,149 CAD

% off
Our Nuovo embroidery collection is a timeless Italian classic, embroidered in Italy on 220 thread count Egyptian cotton percale. The Nuovo collection is custom-made in Italy for you, so please allow 8-10 weeks for delivery.
Show More
If you wish to ask questions or discuss your order, you can reach one of our sales experts at 1-800-363-6080.
Show Less
100% Egyptian cotton
Made in Italy
Click here for care instructions.