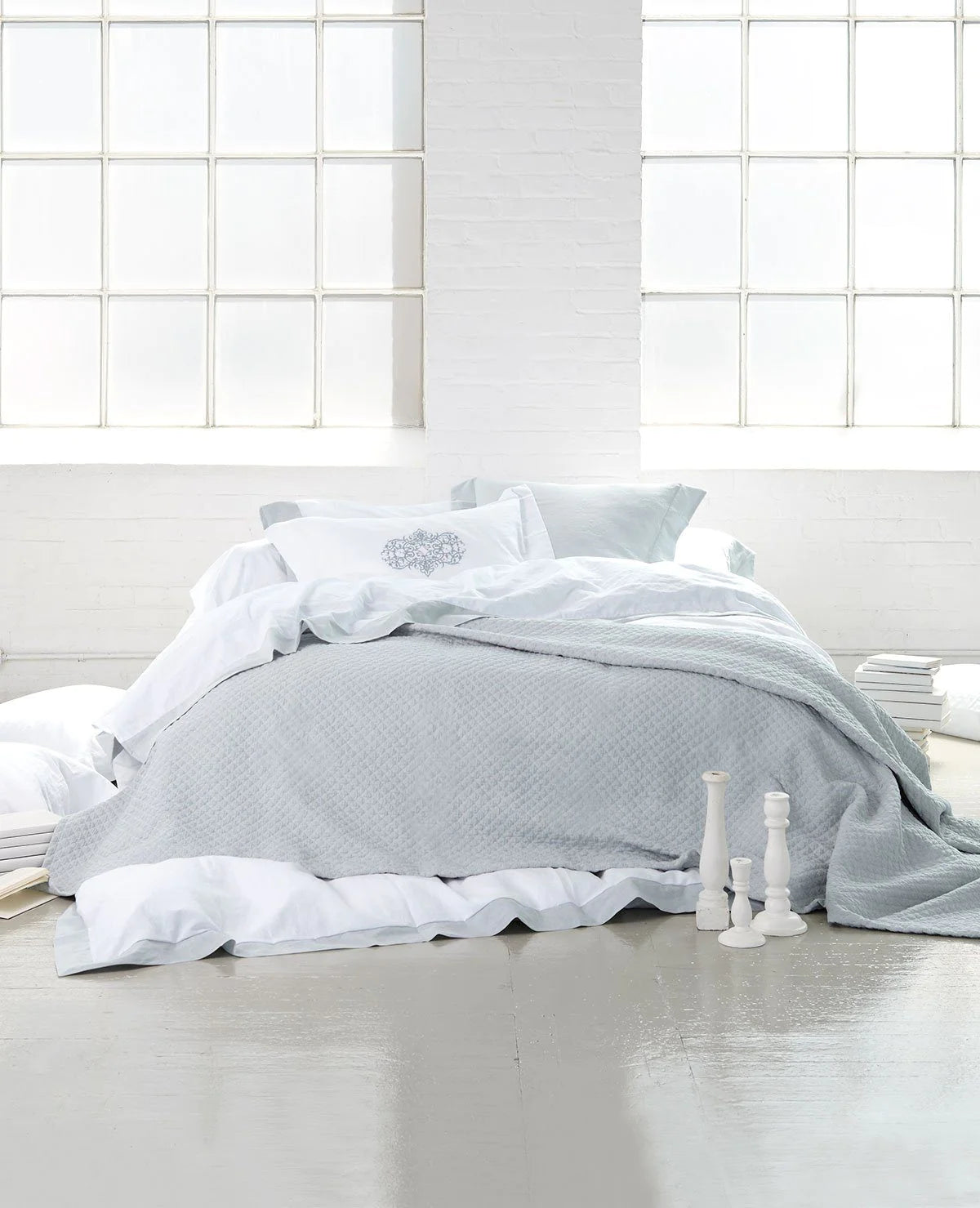 Relaxed Skylight Linen
The name says it all. Our Relaxed Skylight look epitomizes freshness and a casual, slept-in vibe. Like a pale blue sky, our pre-washed Skylight linen uplifts and soothes, creating a comfortable and sophisticated haven. Utterly inviting and unpretentious, we've paired the Skylight blue palette with crisp white sheets and decorative accents for the ultimate in clean and serene living.
This look features a Duvet Cover, Shams, a Flat Sheet, a Fitted Sheet, Pillowcases, a Coverlet, a Monogrammed Cushion, and a Bedskirt.