Discover
Down Products
There's nothing quite like sleeping under a light, airy goose down duvet. Down is known to adapt to your body's temperature, so sleeping under a good quality down duvet won't feel too hot in the summer, yet will keep you perfectly warm in the winter. Goose down pillows and duvets are an investment, but you always get what you pay for.
See how we make our duvets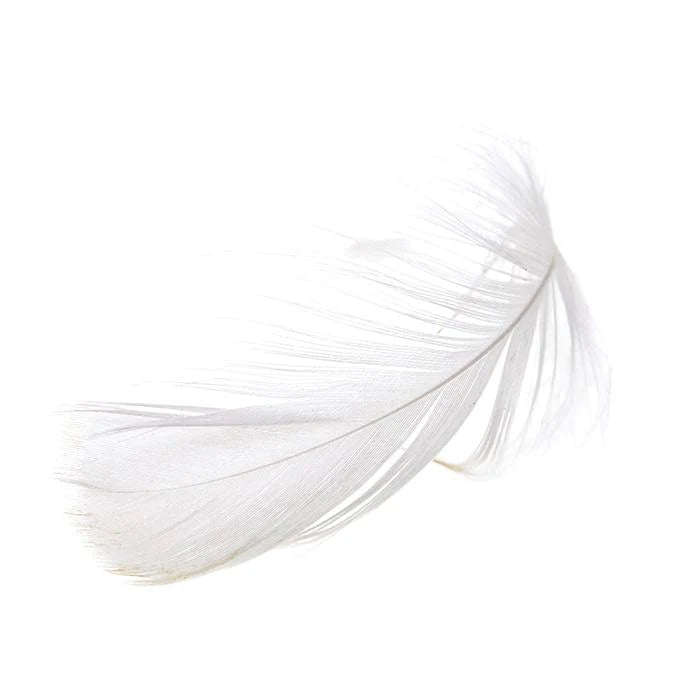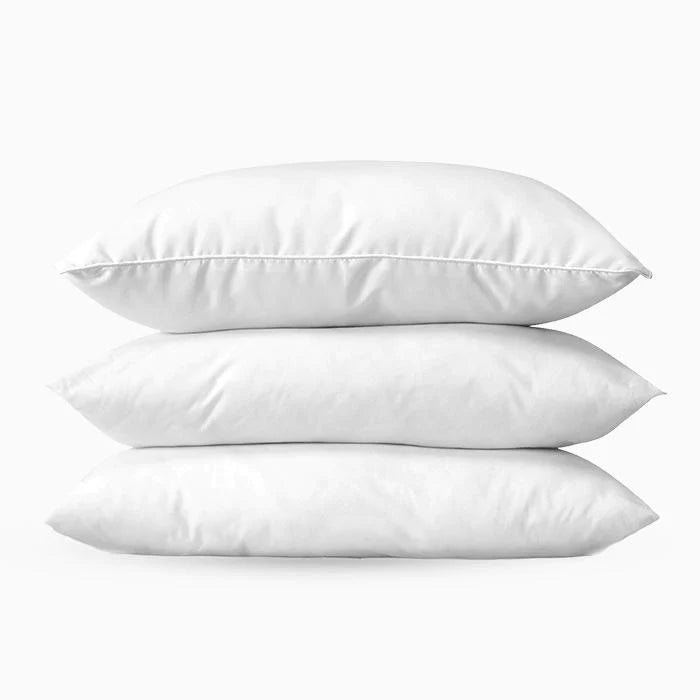 Choosing a Pillow
One of the key components of a great sleep is your pillow. The very best quality pillows are typically filled with white goose down or a blend of down and feather, and are available in a variety of supports, from super soft to extra firm. All of our pillows are hypo-allergenic so everyone can enjoy them.

TIP: Pillow Protectors will protect against dust mites and keep your pillows clean.
Watch Video
The Price of Down
Authentic goose down is expensive. Our premium quality goose down is ethically sourced in Canada and Europe, and is also in extremely high demand across the world. With fine, natural fibres, you truly get what you pay for.
Watch Video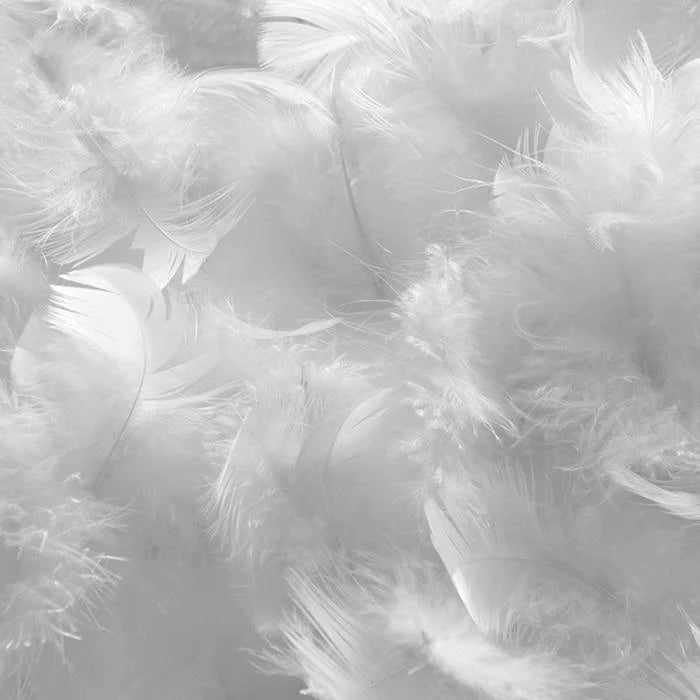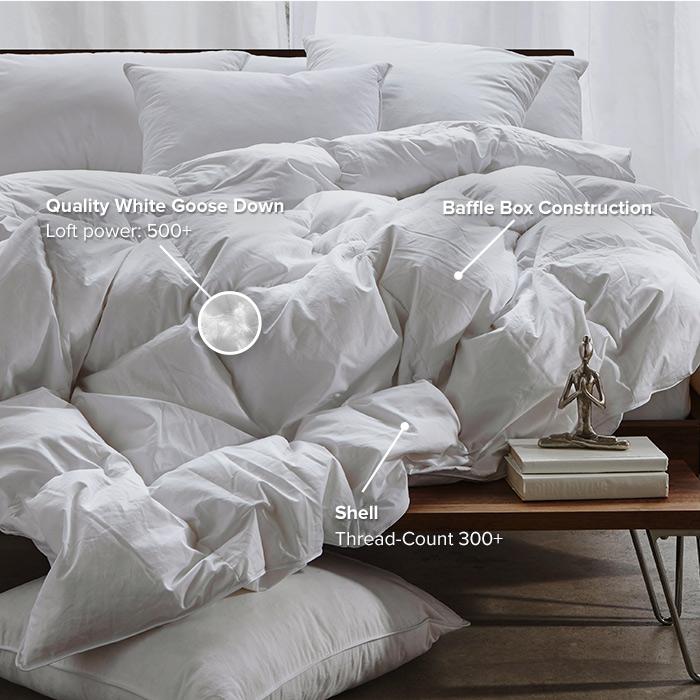 Buying a Good Duvet
The shell should be woven of breathable, natural fibres and woven in a high enough thread count to prevent noisy crunching. The softer the shell, the lighter and more breathable the duvet will be.

The construction should be baffle box (not channels) to prevent clumping. Choose pure white goose down. The grade & amount of down fill (in ounces) is a personal preference. If you are typically hot when you sleep, choose an ultra light or super thin weight. If you're usually cold, you may prefer a winter weight.
Certifications
Finally, be sure that the products you're purchasing have been approved by the Down Association (in Canada it's DownMark and the label will be sewn into the product.) This ensures that the manufacturer is accurately stating the contents of their products on their labels.

Of course, all of our products are certified, so when we say 'pure white goose down', you know that's exactly what you'll be getting.