We are thrilled to announce that Au Lit Fine Linens has officially opened the doors of our second location! Situated in the heart of Toronto's Design District at 147 Tycos Dr., our stunning new location boasts a sprawling 10,000 square feet of pure bedding bliss.
Get Directions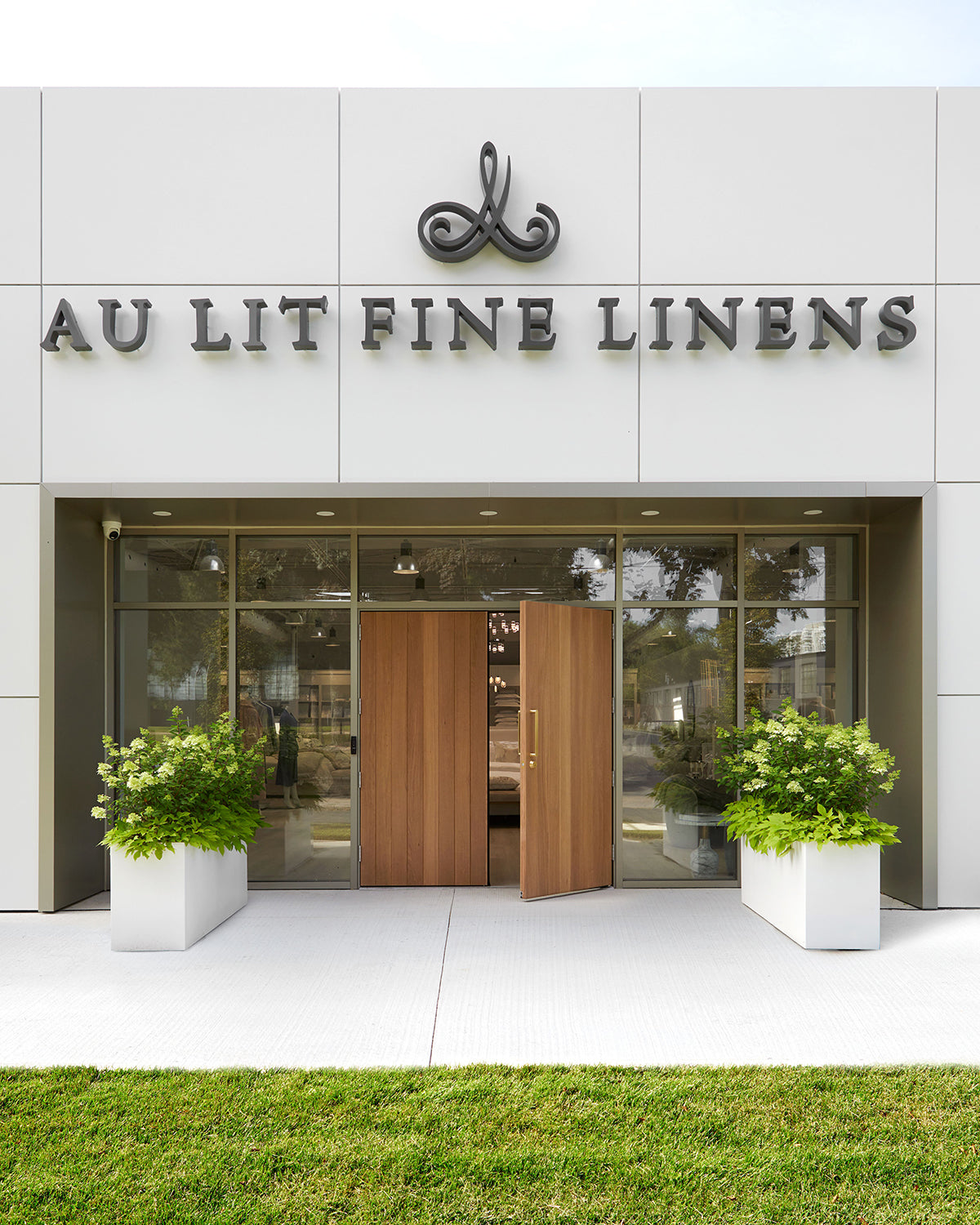 40 showcase beds
Immerse yourself in a world of comfort as you wander through our meticulously designed showroom, showcasing 40 stunning beds in a wide range of fabrics & styles. Each bed is artfully dressed to inspire you & help you bring your dream bed to life.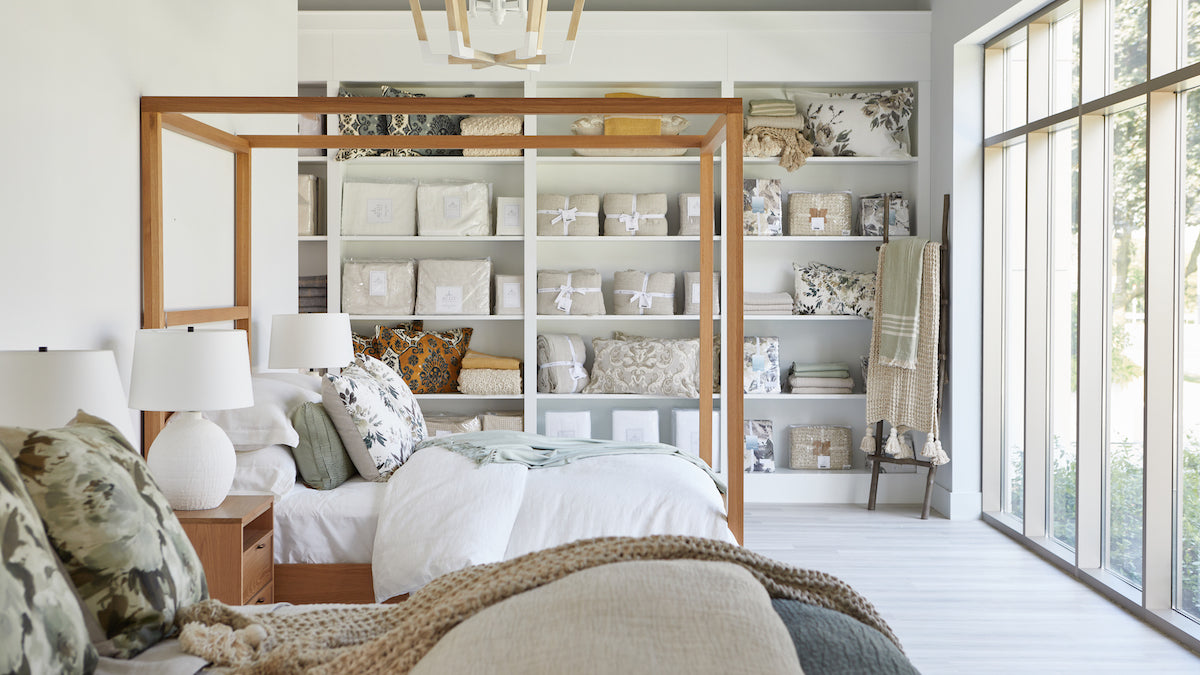 Expanded bedding collections
Our new location features expanded bedding collections designed to suit a wide range of tastes and spaces. Find your perfect match, from hotel-inspired crisp & cool percale to the lived-in luxury of washed linen and beyond. No matter your taste, we have the perfect collection to help change the way you sleep.
Loungewear redefined
Embrace relaxation and elevate your downtime with our expanded loungewear collections, where super-soft fabrics and contemporary designs merge in perfect harmony.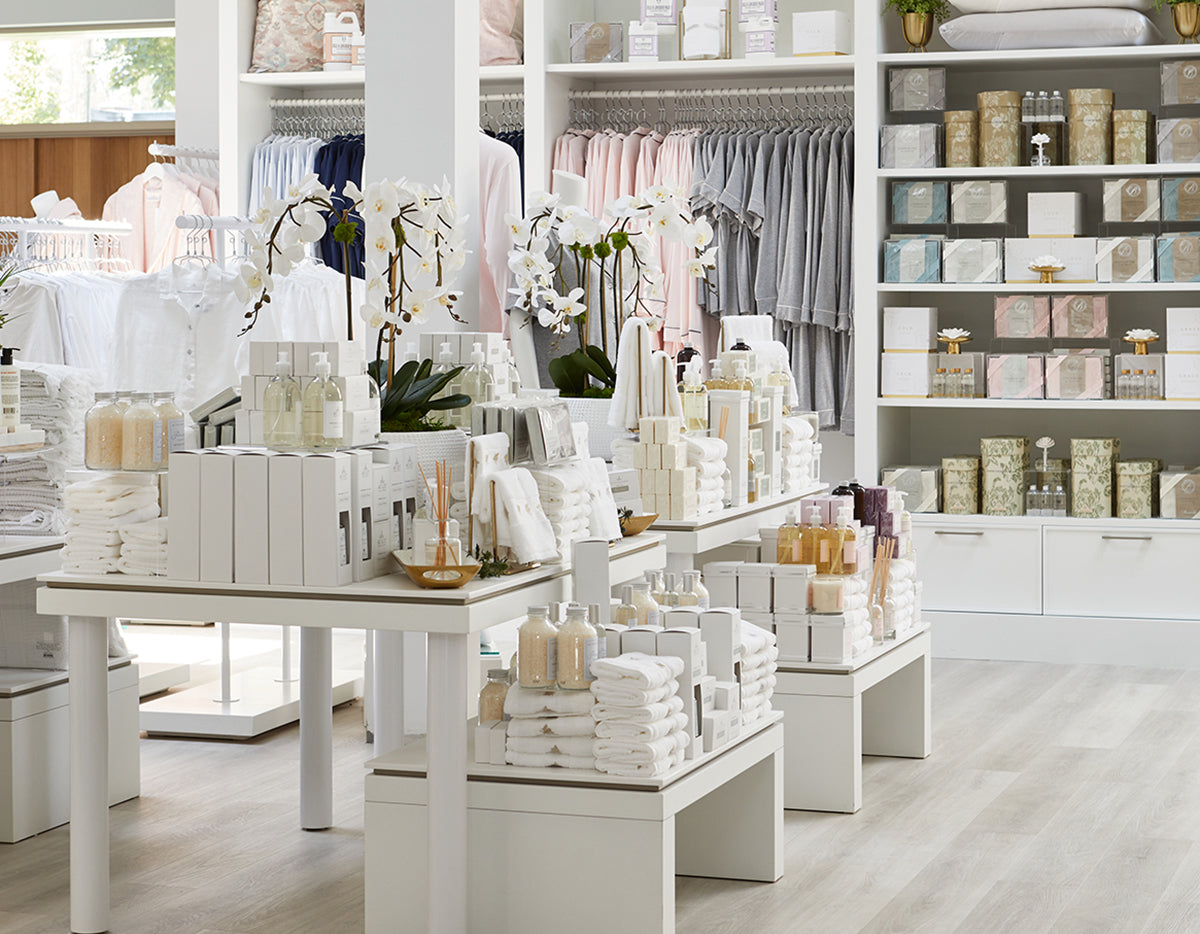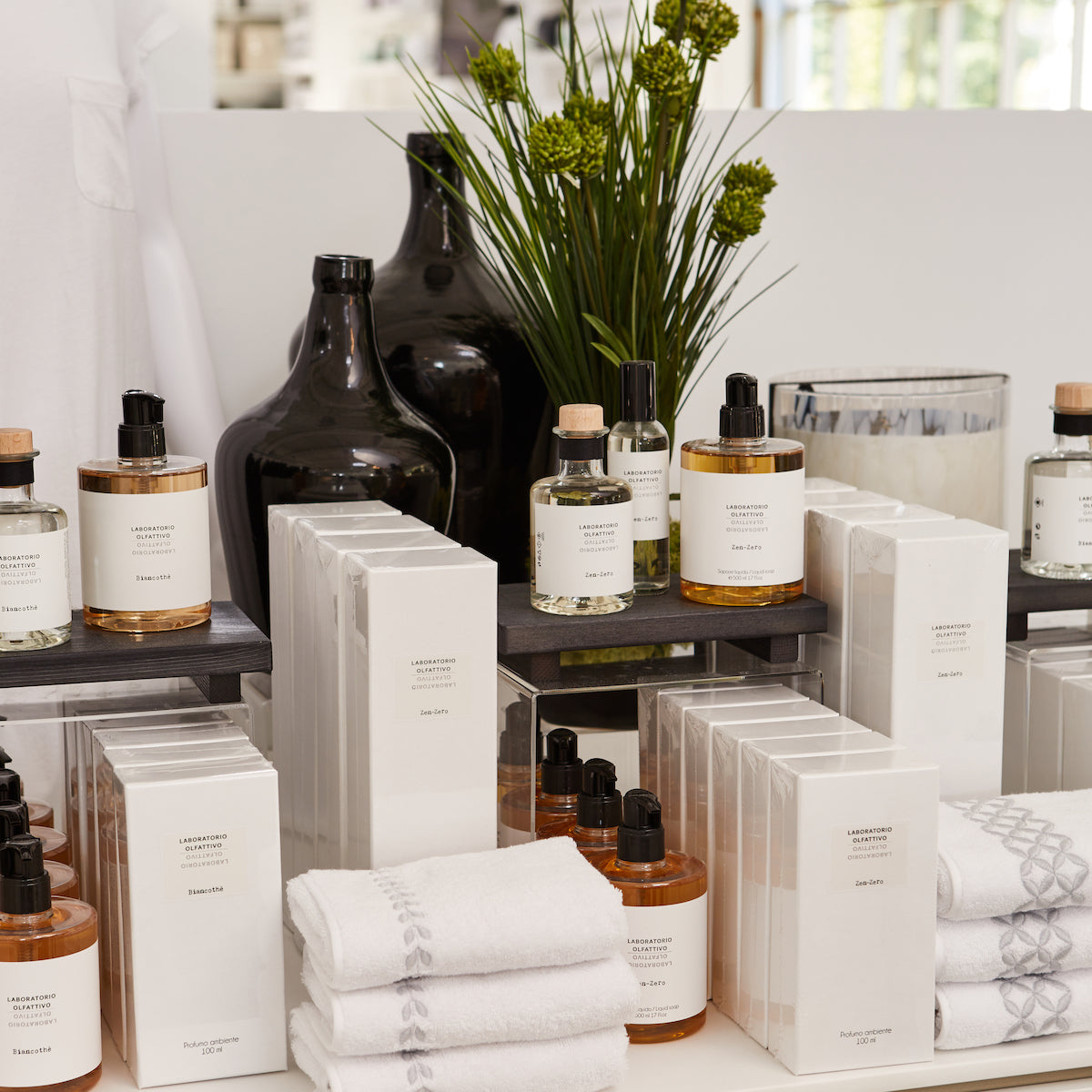 bathroom bliss
Transform your bathroom into a spa-like retreat with our expanded bath department. Explore plush towels, cozy bathrobes, and artisanal accessories that redefine the art of self-pampering.
Our signature pillow & duvet wall
Prepare for a restful night's sleep with our signature pillow and duvet wall.  Our team of experts will help you find the perfect combination of pillows and duvets for a blissful night's sleep. Proudly made in Canada.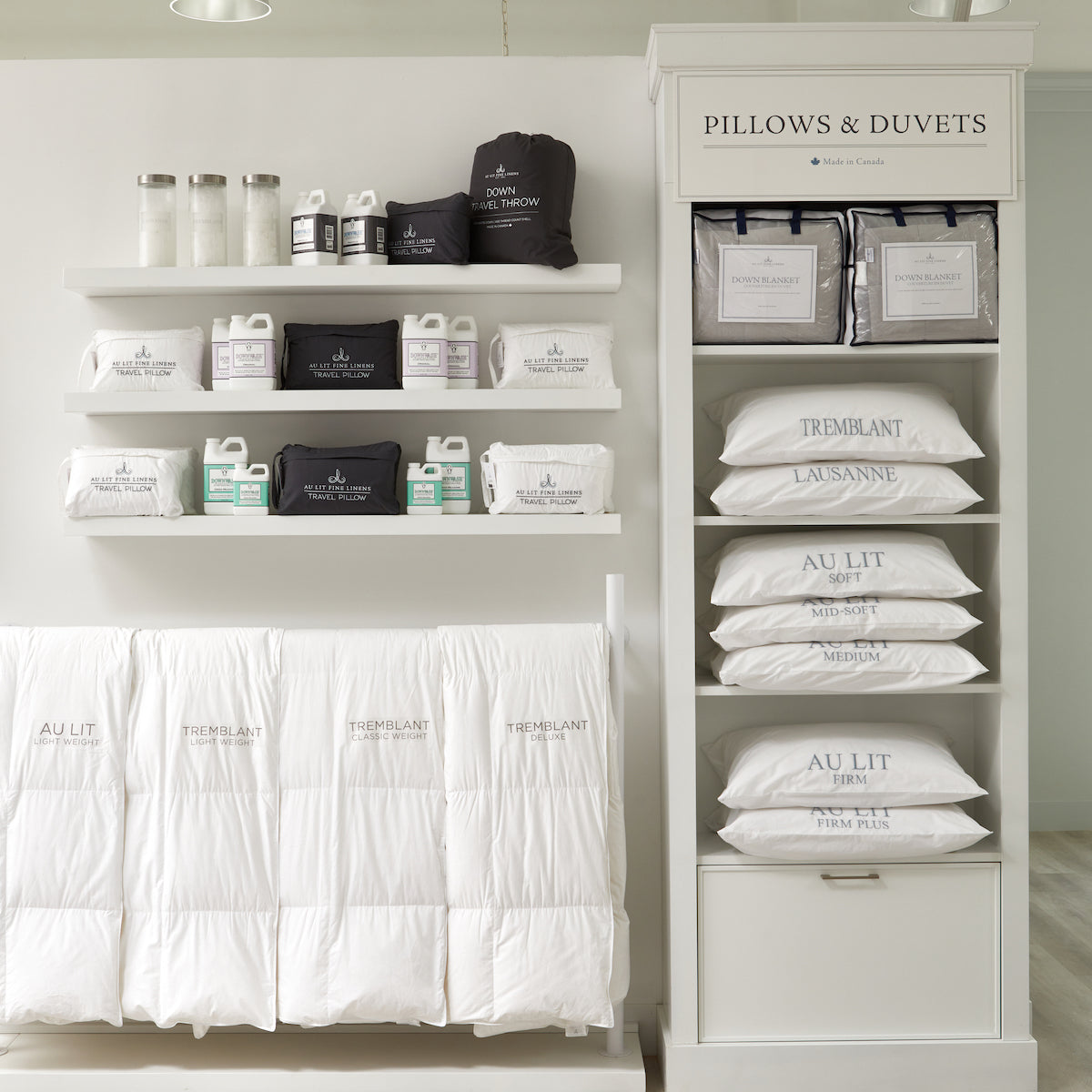 We are thrilled to be a part of Toronto's blossoming Design District and we can't wait to welcome you into our dreamy new world of linens. To top is all off, our opening has been perfectly timed with our annual August Sale! Explore the stunning new space and enjoy discounts up to 20% off storewide starting July 29, 2023.
VISIT THE NEW STORE
PREFER MIDTOWN?
Don't worry! Our beloved Midtown Toronto store is still open for those who prefer to visit us there.
Both locations are open from 10 am to 6 pm, Monday to Saturday, and from noon to 5 pm on Sundays.