Proudly made in Canada
For more than four decades, Au Lit has worked with the same Montreal factory to cut, sew & finish the majority of our core collections. Quality has been our driving force since day one, which is why we are committed to continuing to produce our signature collections locally.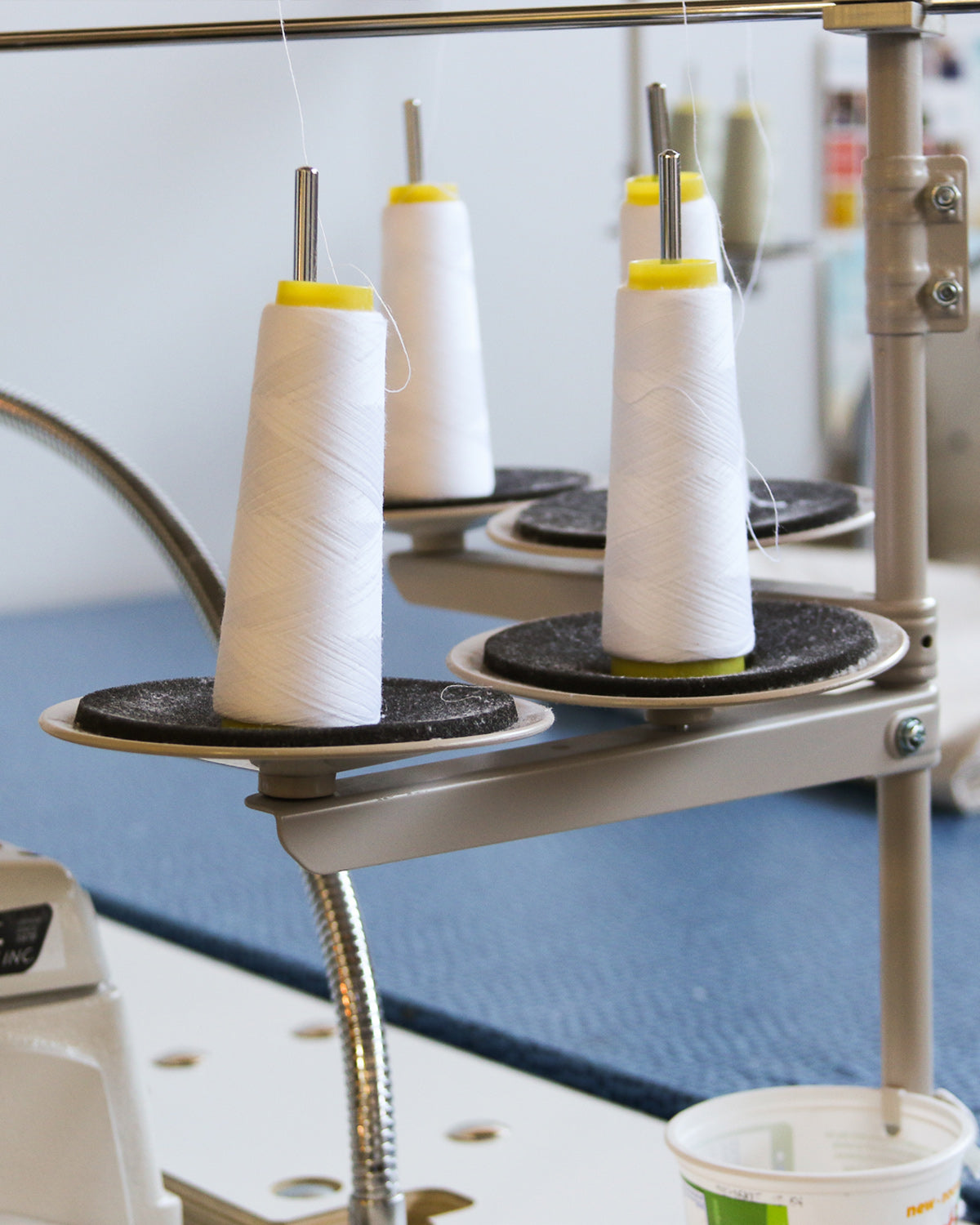 how it all began
When Peggy Byron founded Au Lit back in 1981, she searched for a Canadian workshop that could produce the high-quality cotton sheets she had dreamed of. Her search led her to Ghislane Dion and her team of dedicated sewers, all of whom shared the same attention to detail and commitment to quality that she did.
Au Lit has since expanded the factory and continues to employ the very same team of skilled sewers, embroiderers, and cutters we started out with all those years ago.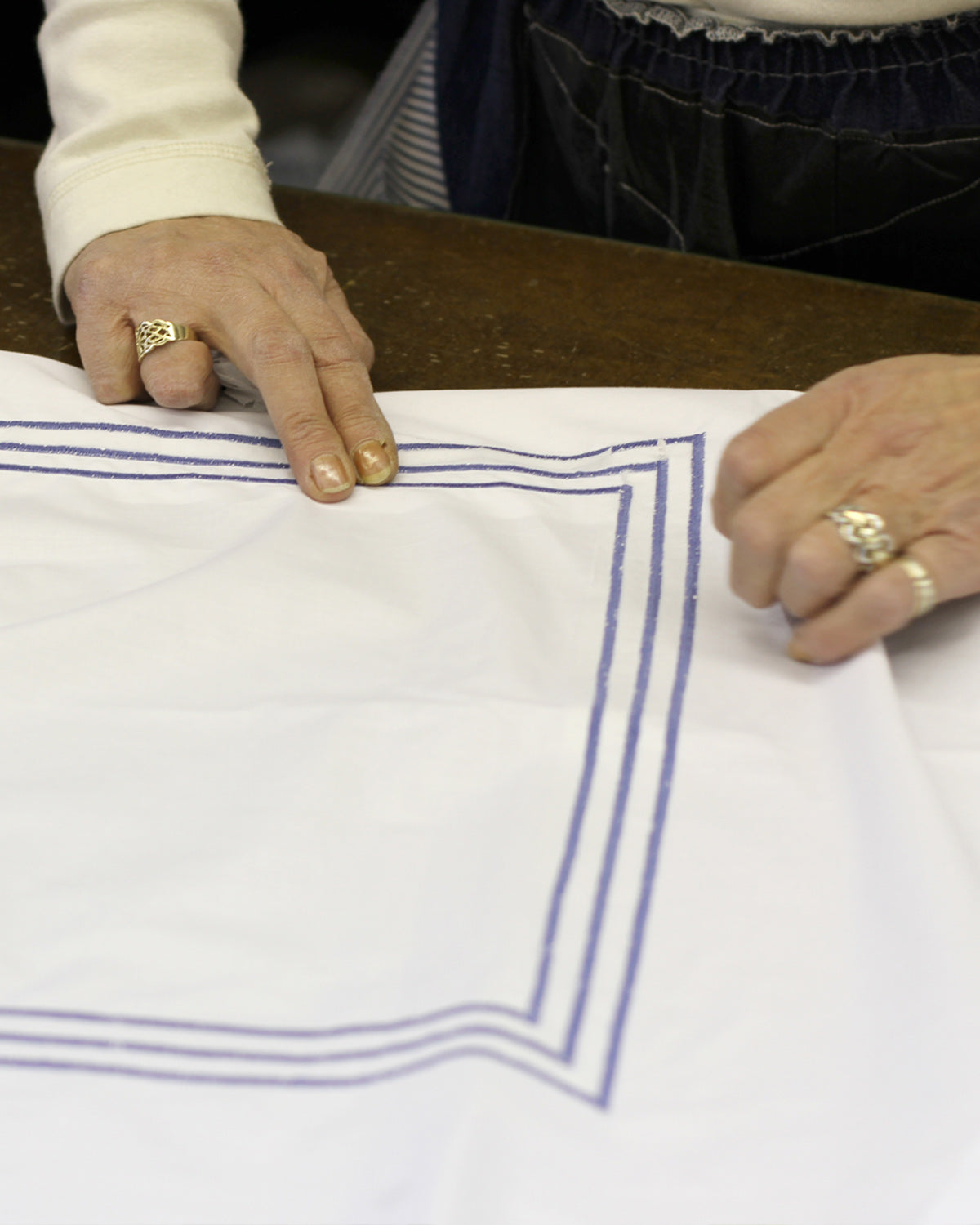 custom embroidery
Carolina, our head embroiderer, carefully hand-guides each stitch, ensuring every single embroidery line is straight. We offer a range of custom embroidery and monogram styles in over 25 unique stitch colours.
attention to detail
Our fabric cutter Duncan has been hand-cutting our sheets for nearly forty years. His eye for perfection has made him a legend among our staff.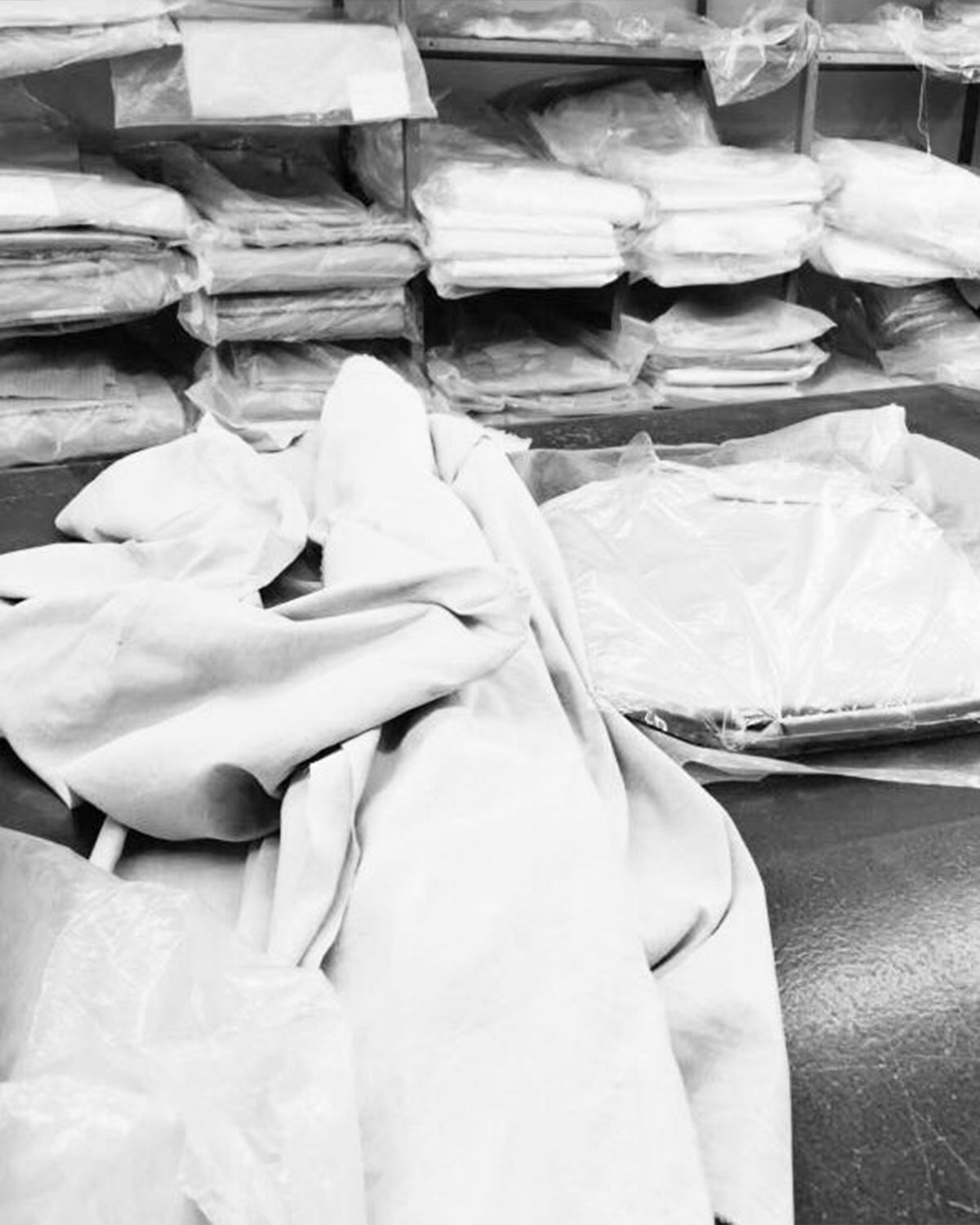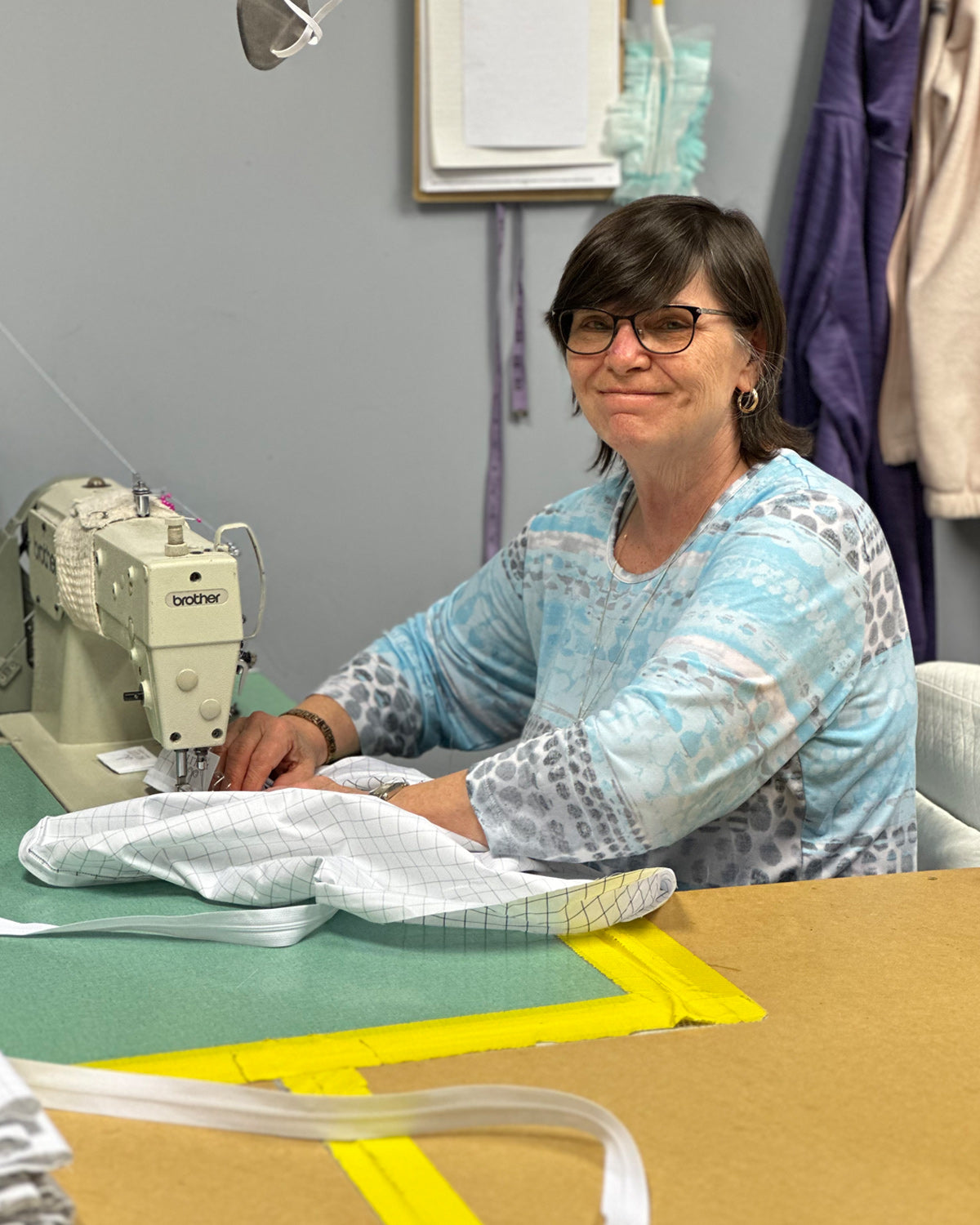 made-to-order
Owning our own factory allows us to offer a breadth of customization without compromising on quality or inflating cost. Whether our clients are in need of custom dimensions or looking to add a personal touch with a monogram, we are well equipped to make almost any unique bedding need a reality.
We consider our factory to be part of our family. Our outstanding team of sewers, cutters, and embroiderers allows us to continue offering the exceptional quality, made-in-Canada bedding we've been known for from the start.